Camp CAN-I-COOK
Where else can your child leave the house for a few hours and come home with gained culinary skills, new friendships, original YCA recipes, and memories to utilize and last a lifetime? You got it, only at Young Chefs® Academy! Camp Can-I-Cook is scheduled according to local school schedules and are available during holiday breaks, scheduled school closings, and of course summer break!

See our schedule below and get your child signed up for camp today!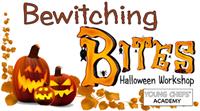 " Snack to School" Open House

with

Lynlee

Bradley
Sat, Sep 8, 2018 at 1:00 pm - 4:00 pm
Come join us for some back to school fun!! Our very own Chef Quani from Master Chef Junior will be here selling some treats and signing autographs!! You don't want to miss this event!!!
its FREE!!!!!!! Bring the whole family!!! Tell all your friends!!!
Hands on stations, back to school specials and GIVEAWAYS!!!!!!!!!!!